The 2022 Badjura Award goes to Milena Zupančič, film and theatre actress
The judges for the 2022 Metod Badjura Award: Jelka Stergel, Polona Juh, Viva Videnović, Dušan Milavec, and Boris Petkovič as the chair
Official statement
Milena Zupančič is one of the best-known figures in the contemporary Slovenian cinema and television landscape and one of the stars of former Yugoslavia, its theatre and cinema. Born on 18 December 1946 in Jesenice, Slovenia, Zupančič attended primary school in Bohinjska Bela before continuing her high school education in Jesenice, where, while still a teenager, her desire to become an actress first took root. In 1965, she started her drama studies at the Academy of Drama Arts (AIU) in Ljubljana with Prof V. Juvan, where she graduated in 1969 with the role of Claire in the graduation production of Jean Genet's The Maids. She became a member of the Ljubljana City Theatre in 1969, followed by the Slovenian National Theatre (SNT) Drama Ljubljana in 1979. From 1985 to 1987, she worked for the Mladinsko Theatre before going freelance in 1987–1988. In 1989, she rejoined the SNT Drama Ljubljana, where she stayed until retirement. Throughout her career, she appeared in virtually all Slovenian professional theatres, as well as in many theatres in former Yugoslavia and independent productions.
While her body of work for theatre is undeniably impressive, Zupančič made her acting debut in cinema, playing a student in Matjaž Klopičič's Oxygen (1970). But it was her roles as Meta Presečnik in Blossoms in Autumn (1973) and Ms Žašler in The Widowhood of Karolina Žašler (1976), both also directed by Klopčič, that etched Milena Zupančič's name in the Slovenian collective psyche. That said, it would be unfair only to list her most prominent acting creations. In more than five decades of appearances on film and TV screens, Zupančič has been cast in more than 80 roles, working with the most highly acclaimed figures of Yugoslavian cinema. In her works, she pushed the boundaries of what was considered conventional film acting. On behalf of the Screen Actors Guild of Slovenia, which nominated Zupančič for the award, actor Brane Završan noted: "Milena Zupančič's complex personality is always distilled into this superb actor's staggering versatility, her roles ranging from 'the ideal of a pure young woman troubled by her sexual awakening', to rebellious social outcasts, socially critical, experimental, new-wave roles or compelling historical heroines, polished performances in comedy, satire, or romantic comedies, back to tragic roles of women fully cognizant of their fates, or the sensual, lascivious femme fatale. In all these, she demonstrates sensibility and perfection as an actor, bringing to life carefully crafted, deeply felt roles. Zupančič can work in a variety of styles and genres, always depicting women in all their complexity, along with contradictions, her delivery natural and compelling. But being aware of her mission, she masterfully subjects this to the overall message of the film. Never seeking refuge in tried and tested methods, her acting has continually grown in sync with the developing art of contemporary cinema."
For her work in cinema and TV, Zupančič has won dozens of awards, including one Silver and two Gold Arenas at the Pula film festival (1973, 1976, 1977), multiple Carica Teodora Awards at the Niš film festival (1973, 1976, 1977, 1985), two Actress of the Year Awards at the Festival of Slovenian Film (1976, 1985), the SEE Actress Award for contribution to Slovenian and Yugoslavian cinema at the South East European Film Festival (Berlin, Paris 2019), the honorary Aleksandar Lifka Award for outstanding contribution to European cinema at the European Film Festival (Palić, 2019), and the Bert Award for Lifetime Achievements in film acting. In addition to awards in cinema, Milena Zupančič has also received the Borštnik Ring Award (1999), the Prešeren Award for lasting contribution to Slovenian culture (1993), and the Golden Order of Merit for her body of work in Slovenian theatre and cinema and her tireless efforts in support of the culture of solidarity, presented to her in 2016 by the President of the Republic of Slovenia, Mr Borut Pahor.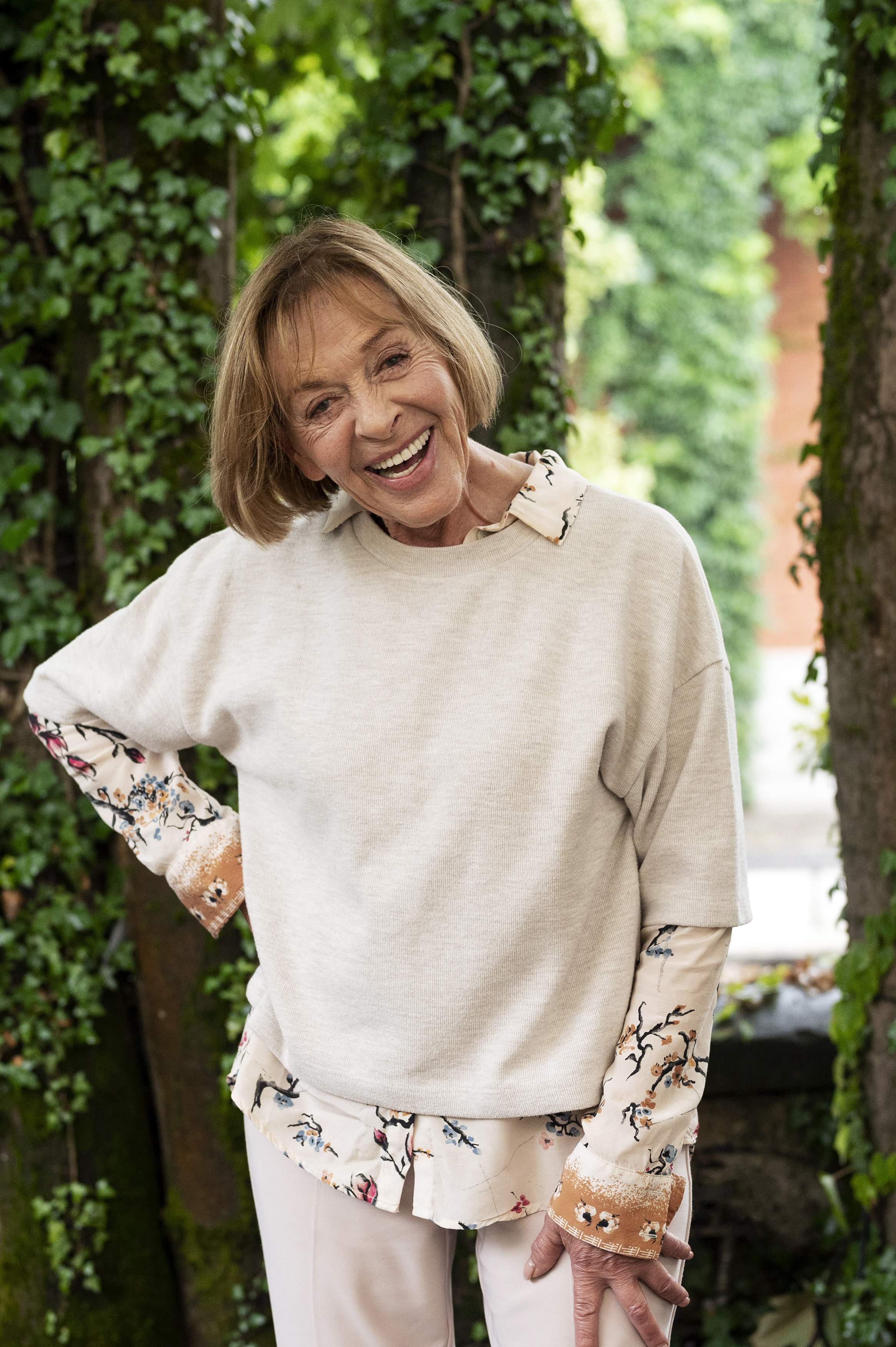 With her work that reaches beyond cinema and theatre, Milena Zupančič has left a lasting mark in Slovenia's cultural and social landscape. Presenting the Badjura Lifetime Achievement Award to Ms Milena Zupančič is, therefore, an opportunity to show our deep respect for a creative journey that has spanned more than fifty years. Milena Zupančič's inexhaustible creativity continues to amaze and makes us believe she is nowhere near her final curtain.
Boris Petkovič,
Chair of the panel of judges for the 2022 Badjura Award