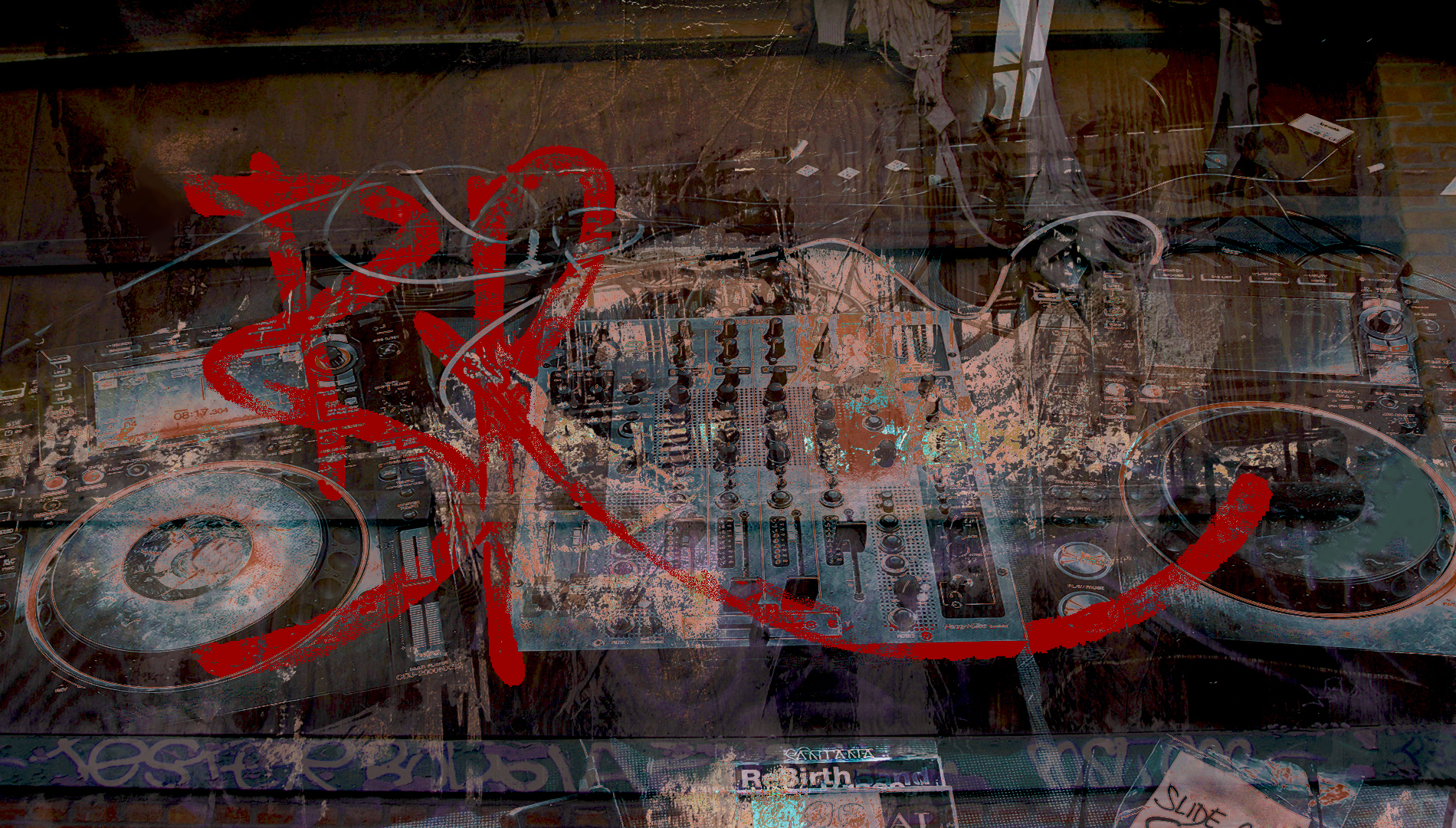 Brane Rončel/DJ
Brane Rončel is a TV and radio host, artistic director of jazz festivals in Slovenia and internationally, producer, DJ, painter, set designer, graphic designer and photographer. In his appearance as a DJ, he promises to merge assorted music genres and top them off with a wealth of dance beats: funk, r&b, soul, reggae, latino, African, Brazilian, Cuban rhythms… Expect a night of the kind of music Rončel has delivered across decades of his radio, TV, and concert sessions.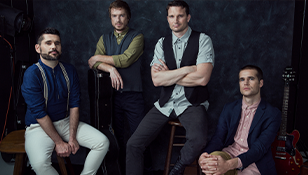 Leonart
/pop/rock/funk/dance/
Sebastijan Lukovnjak, vocals, guitar
Andrej Knehtl, guitar, vocals
Martin Počkar, bass guitar, vocals
Marko Brvar, drums
Blaž Korez, congas, percussions
special guests
GREGA KOZAR saxophone
TOMAŽ GAJŠT trumpet, flugelhorn
Leonart is a one-of-a-kind organism. Andrej Knehtl, Sebastijan Lukovnjak, Marko Brvar and Martin Počkar came together in 2014 to deliver a creative tour de force. Six years ago, this manifested itself in their debut album, taking them High Up in the Sky ('Visoko v nebo'). With Top of the World ('Vrh sveta'), the band added a new dimension to their mix of genres, while their recently released unplugged album marks the acoustic highlight of these masters of full-blooded pop rock.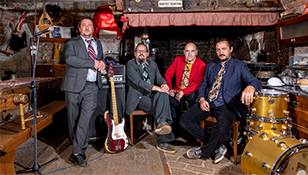 Ana Pupedan
/local perceptive rock
Simon Avsec, vocals, violine, mandolin
Boštjan Požar, guitar
Peter Žnidaršič, bass
Marko Doles, drums
The music of Ana Pupedan could be defined as a fusion of various influences mostly native to rock. What makes their music truly special is the lyrics, in which the band demonstrate a perceptive take on life and society. Often delivering the words in an authentic local accent, they highlight their commitment to and place in the local community.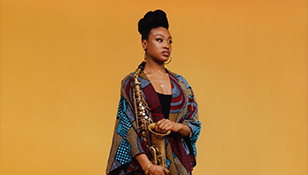 Camilla George (Nigerija/London)
/Afrika/funk/jazz/rap/
CAMILLA GEORGE, saxophone
SARAH TANDY, keyboard, piano
CONOR CHAPMAN, bass
DEXTER HERCULES, drums
Camilla George has shown an interest in music, especially fusing African and Western music, ever since she was little. Born in Eket, Nigeria, she started playing saxophone at the age of 11, before studying with many masters of jazz. Thanks to her a unique style born out of her love for fusing African and Western sounds, she has been a firm fixture of the new London jazz scene. Her music is a hypnotic blend of Afrofuturism, hip hop, and jazz.