Rado Likon
Recipient of the 2023 Milka and Metod Badjura Lifetime Achievement Award
Rado Likon, the first Slovenian graduate of the prestigious FAMU film school in Prague, is a director of photography whose immense talent and dedication have left a strong mark on the Slovenian cinema and TV landscapes. The Milka and Metod Badjura Award comes in recognition of his contribution to Slovenian cinema and Slovenian film heritage.
In the late 1970s, Likon worked with a generation of filmmakers, including Rajko Grlić, Lordan Zafranović, Goran Paskaljević, Goran Marković and Emir Kusturica, who radically transformed Yugoslav cinema. His academic background helped Likon become one of the highly skilled DoPs who steered a new course for Slovenian cinema.
Born in Ljubljana on 13 January 1949, Rado Likon joined the Slovenian professional filmmaking community just after obtaining his master's degree in cinematography from FAMU, Prague. His body of work falls into two periods of film history: shooting on film stock and contemporary digital filmmaking. As a DoP, Likon worked on more than 70 films – fiction features, shorts, documentaries and TV films, making his mark in legendary feature-length films such as A Summer in a Sea Shell I and II, The Years of Decision, Displaced Person, and Christophoros. Among his TV credits, the series Primož Trubar and Julius Kugy stand out for his ability to captivate the audience with his striking light atmosphere and to create an authentic feel of the Slovenian mountains. His versatility can also be admired in puppet films, especially the beloved series Zverinice iz Rezije. In recent years, his DoP and producer credits include the feature films Ita Rina, a Film Star Who Declined an Invitation to Hollywood, and Cankar. He was also the DoP on two 2022 feature-length releases, Wracked Piano and A World Beneath a Dark Lid.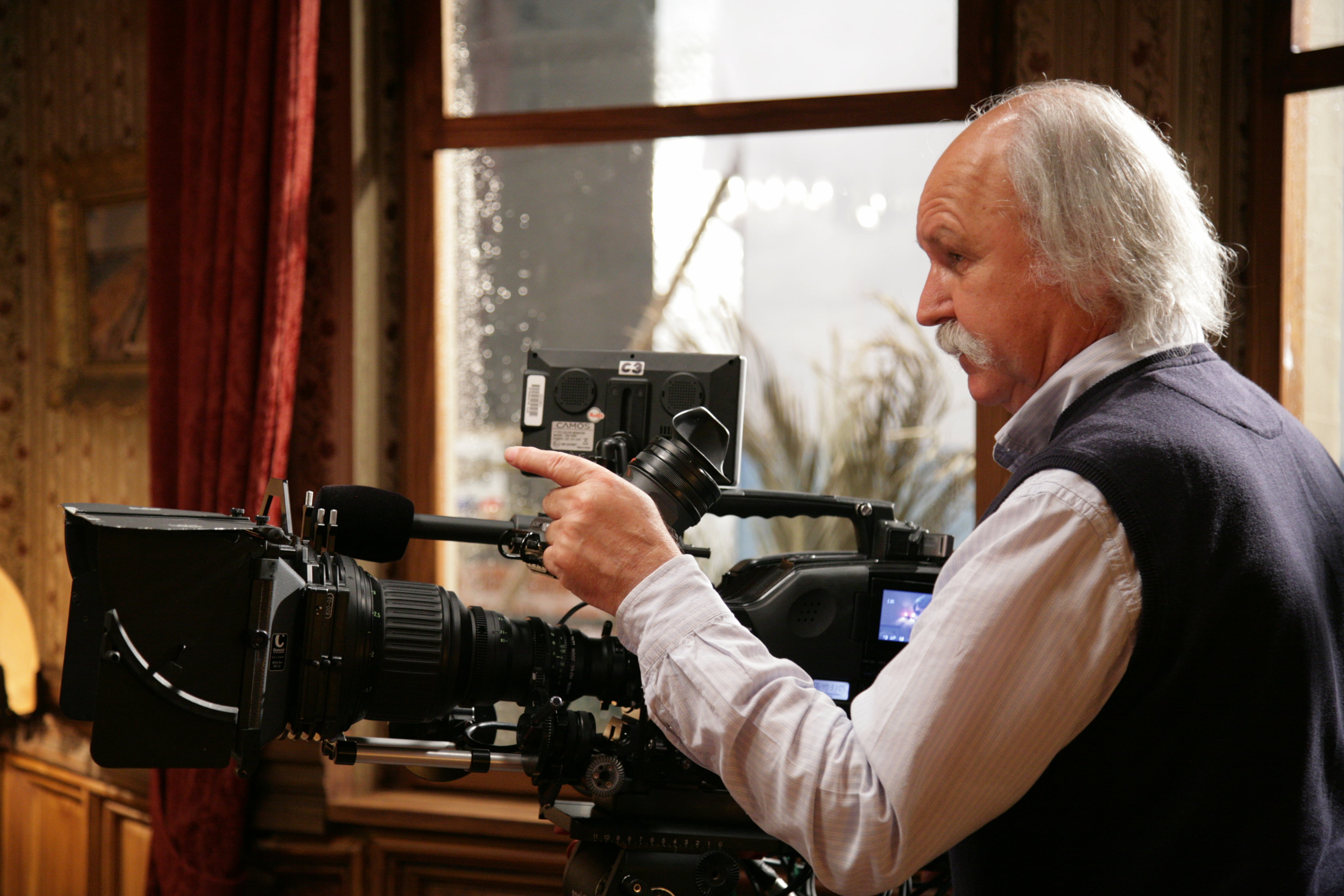 Likon has received a number of awards, most notably the 1982 Goden Arena for cinematography for Displaced Person at the Pula festival, and the Slovene Association of Cinematographers' IRIS 2022 award for cinematography in a feature documentary for A World Beneath a Dark Lid.
His discipline and creativity have been vital to complex shots that go from a play of light and shadow to dynamic shots in which the camera passes over the invisible axis, capturing the actors from various angles. Likon is also a master of making artistic shots of landscapes, traditions and faces of the people of Slovenia. Always in harmony with the narrative, regardless of the topic or filming technique, his cinematography has had an impact on cinema and TV audiences alike.
In addition to his extraordinary achievements in cinema, Rado Likon is also a highly esteemed educator. After years of serving as a professor at the Ljubljana Academy of Theatre, Radio, Film, and Television, he now shares his knowledge and valuable experience in film and video technology at the University of Nova Gorica School of Arts. He is a member of the Slovene Association of Cinematographers (ZFS). His commitment to film heritage preservation shows in his passionate collaboration in the restoration and digitalisation of Slovenian films. This is his way of not only growing his understanding of, and connection with the art of filmmaking, but also making an important, nationally significant contribution to preserving Slovenia's extensive film heritage.
It is with great pride and respect that we present the prestigious Milka and Metod Badjura Award to Rado Likon in recognition of his invaluable contribution to the Slovenian film landscape.
The judges for the 2023 Milka and Metod Badjura Award: Lija Pogačnik, Špela Čadež, Sonja Prosenc, Andrej Košak, Milena Zupančič