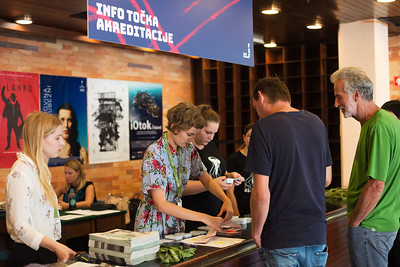 Accreditation for 25th FSF Portorož now open
Accreditation for the upcoming 25th edition of the Festival of Slovenian Film Portorož is now open! Members of the press, film professionals and students are welcome to apply by Wednesday, 19 October 2022 via our online form. After this, applications will only be accepted at the festival Info Point, until Saturday, 29 October.
This festival edition will take place in the venues of Avditorij Portorož, Monfort and Tartini Theatre Piran. The varied line-up of films will be complemented by a series of industry meetings and events, including plenty opportunities to socialise. We hope to see you at the festival, with as few Covid restrictions as possible!