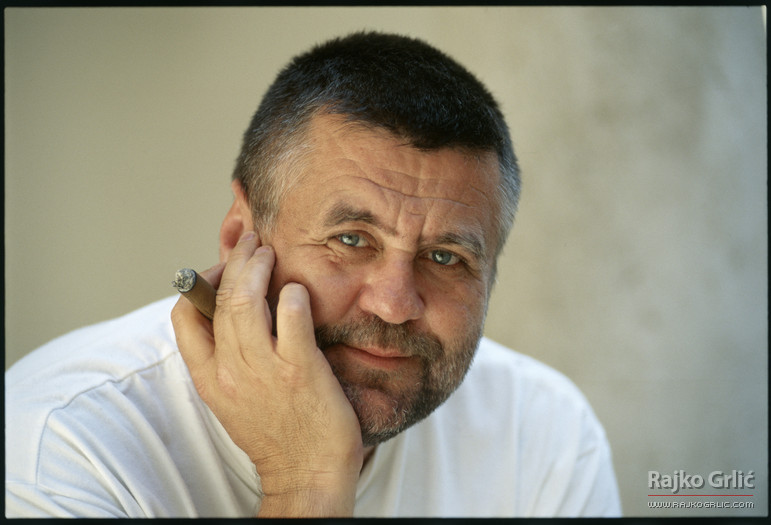 The 2022 'Friend of Slovenian Cinema' revealed
Last year, FSF Portorož started a new tradition celebrating 'friends of Slovenian cinema'—guests of honour who are in any way connected with Slovenian cinema or the audience in Slovenia. This year's friend of Slovenian cinema, Croatian director Rajko Grlić, fits into both categories. In a career spanning fifty years, Grlić has worked with many Slovenian film professionals including the 2022 Badjura Award winner, actor Milena Zupančič, screenwriter Branko Šömen, sound technician Marjan Meglič, and the recently deceased actor Radko Polič 'Rac'. Older audiences will remember Grlić's hits such as You Love Only Once or In the Jaws of Life, while his recent years have been marked by collaboration with Slovenian producers, for instance on Charuga, The Border Post, and The Constitution. Just Between Us saw not just the involvement of the Slovenian producer Dunja Klemenc, but also the cast of the Slovenian actor Nina Ivanišin.
Rajko Grlić was born in 1947 in Zagreb, Croatia, where he studied philosophy before transferring one year later to the prestigious Prague-based film school FAMU, graduating in 1971. Together with fellow directors Goran Paskaljević, Emir Kusturica, Goran Marković and Srđan Karanović, he is considered a member of the so-called 'Prague school'.
And who would have thought that a five-year-old boy standing proudly in the middle of Logarska Valley with his parents, his grandpa's ice axe in his hand, ready to conquer the mountains around him, would grow up to receive an honorary doctorate from the School of Arts, University of Nova Gorica? Rajko Grlić will be our and your guest of honour throughout the festival. On Wednesday, 16 October 2022, don't miss the special screening of Every Good Story Is a Love Story, a film Grlić co-directed with the Slovenian filmmaker Matjaž Ivanišin. The screening will be followed by a talk celebrating not just Grlić but also the 2022 Badjura Award winner, Milena Zupančič, and the memory of the great Radko Polič 'Rac'.